What is premature ejaculation?
Premature ejaculation is a type of sexual dysfunction that happens when a man experiences orgasms and ejaculates sooner than he or his partner's expectations. At present, there is no unified definition of premature ejaculation, but it can be concluded that:
1. In terms of ejaculation latency, it is primary premature ejaculation if ejaculation always or almost always occurs before vaginal insertion or within about 1 minute.
2. In terms of ejaculation control, it is impossible to delay or almost impossible to delay ejaculation; men who want to delay ejaculation must use delayed medication to desensitize themselves to boost confidence.
3. Rapid ejaculation brings negative personal experience, that is, this state produces negative consequences, such as distress, depression, and avoidance of intimate sexual behavior
Impotence and premature ejaculation most of the time can also be comorbidity.
How common is premature ejaculation?
It is likely to become a true sense of premature ejaculation if men do not care about it when they encounter it in their lives. According to a clinical study of more than 490 men from different countries published in 2005, about 50 percent of men had sex for less than five minutes. Most men can last only 3 to 8 minutes, which is not enough to make your sex partner enjoyable. Research shows, that in 964 women, only 27% of females can have an orgasm after 1-minute sexual intercourse, 61% of women need 12 minutes or more, and some of them need more than 30 minutes. The average time needed is 15 to 25 minutes. Men are struggling to satisfy their girlfriends even though they do not have pathological premature ejaculation.

35-45% of guys experience premature ejaculation at some point in their lives!!!
Can sex toys help delay ejaculation?
Yes! Except for physical and chemical problems of premature ejaculation, people usually experience short and unexpectable sex time because of their emotional or psychological problems:
1. stress
2. depression or fatigue
3. Performance anxiety (Worrying about themselves, not confident)
Fortunately, sex toys can come to HELP.
Using sex toys can help you improve your mood and physically make you feel good. It can not only spice up flagging sex life and but only bring fun into your life. By increasing the tone and elasticity of the vaginal walls and promoting the release of vaginal secretions, a sex toy can make you feel awesome during and even after orgasm.
In real life, lots of couples can't have sex due to physical or emotional problems, but sex toys can help with that. Male sex toys can offer different sexual stimulation and improve erectile function. Female sex toys can give women a chance to explore their bodies alone and give total control over their bodies and sexual desires.
The masturbator is constructed with a velvety smooth, plush, and slightly flexible silicone; phthalate-free, latex-free, and body-safe; compatible with water-based lubricants only.
Wrap your shaft to enjoy 10 patterns of vibration. It will enhance your erections and help you achieve explosive orgasms!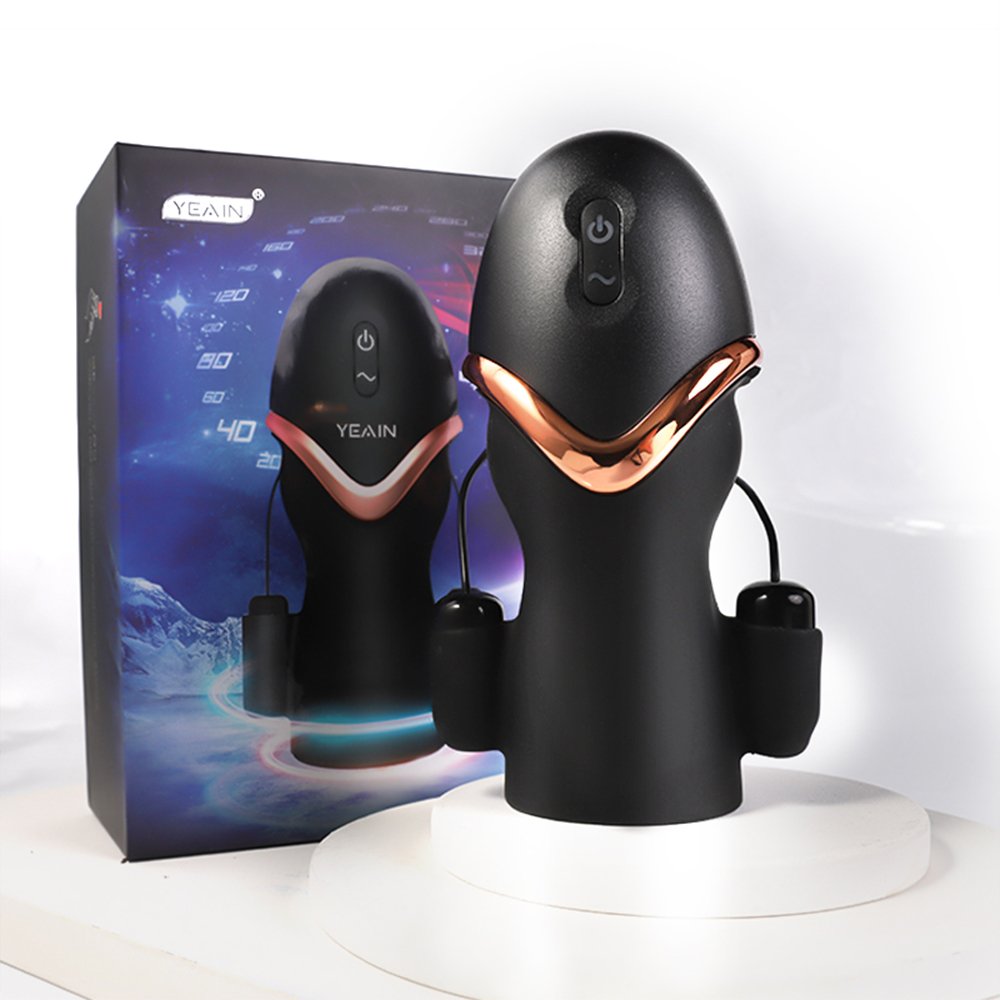 Shop now: Let's meet the Savior
Contact us: intimysea@gmail.com